SweetCV Resume Builder - Your Resume Online!
Create your professional CV & Cover Letter
Get the interview with the outstanding CV templates. Write and publish your professional resume on the web.
Move ahead in your career faster

⚡

Try these steps to help quickly take your resume to the next level.
Choose Your Design
Pick a modern & professional resume template you like. Once you start creating your resume, you can preview it and change designs with a single click.
Pick your template 🎨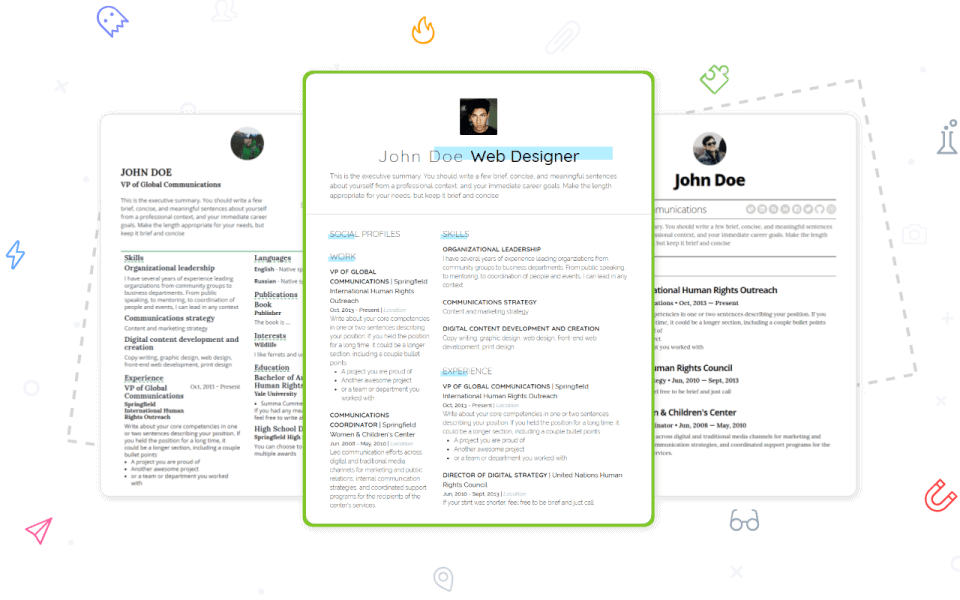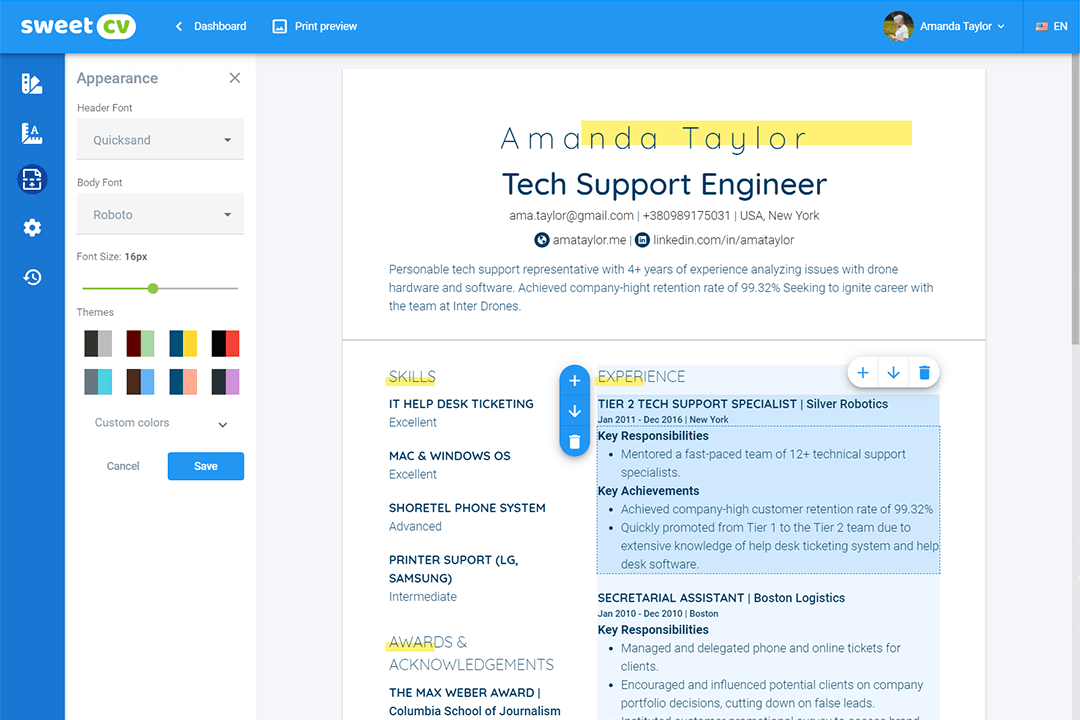 Format Your Resume
Use our powerful resume editor to format your resume with ease. Manage & rearrange sections to show off your expertise the best. Change colors, fonts, and styling details. Preview the final document instantly.
Sign up now 🚀
Manage Multiple Resumes
You can enter your personal account, make changes or create a new SweetCV at any time. Customizing your resume to each job has never been easier!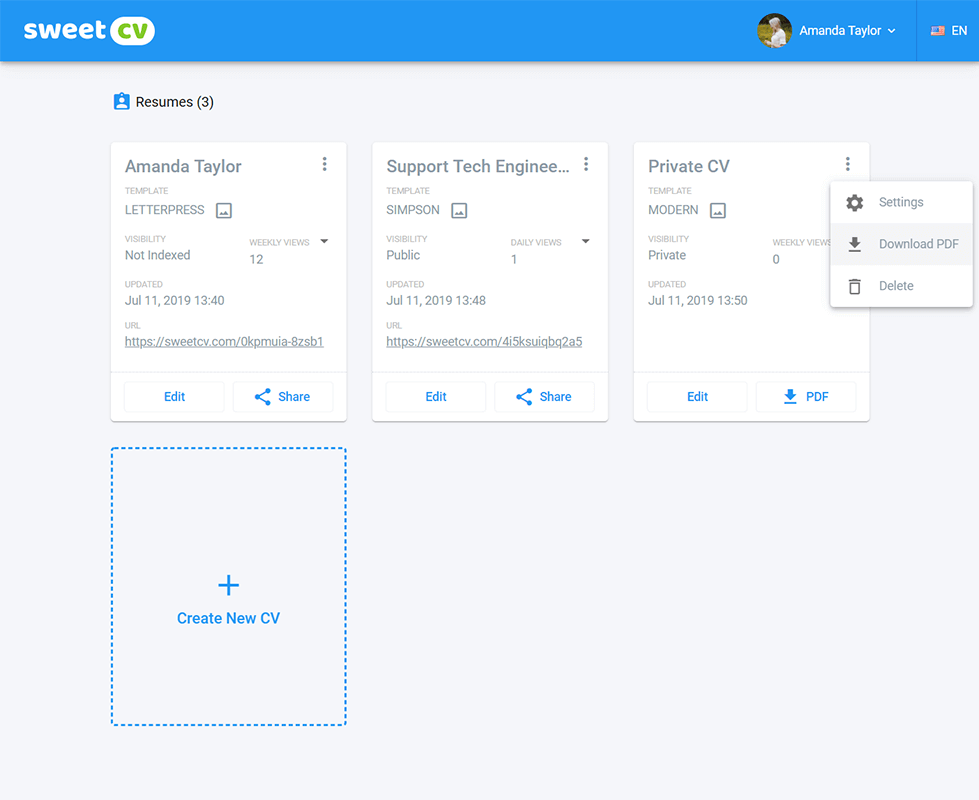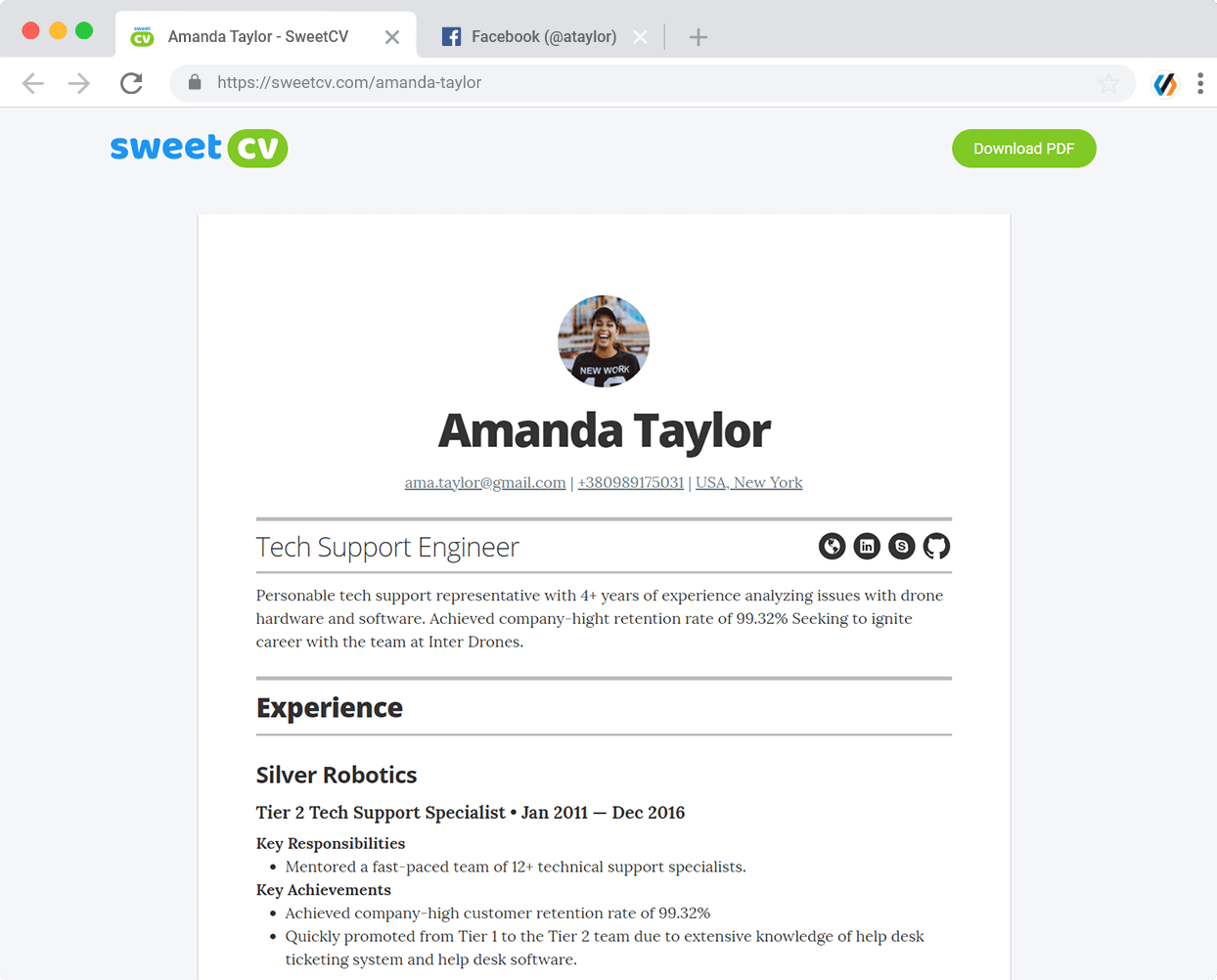 Download and Share
Export your resume as a PDF to apply directly to an employer. Or turn it into your personal web resume in one click. Share your SweetCV with a web link via email or social media.