Online CV Builder. Resume templates.
Create your Sweet CV for free
Get the interview with the outstanding CV templates. Write and publish your professional resume on the web.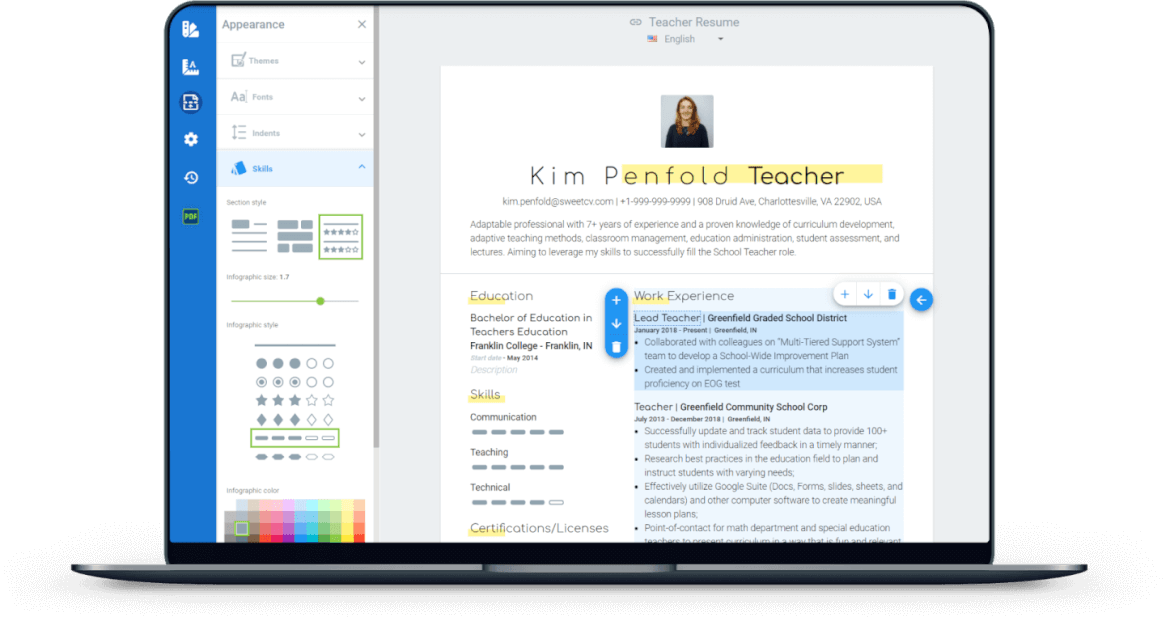 Move ahead in your career faster

⚡

Try these steps to help quickly take your resume to the next level.
Choose Your Design
Pick a modern & professional resume template you like. Once you start creating your resume, you can preview it and change designs with a single click.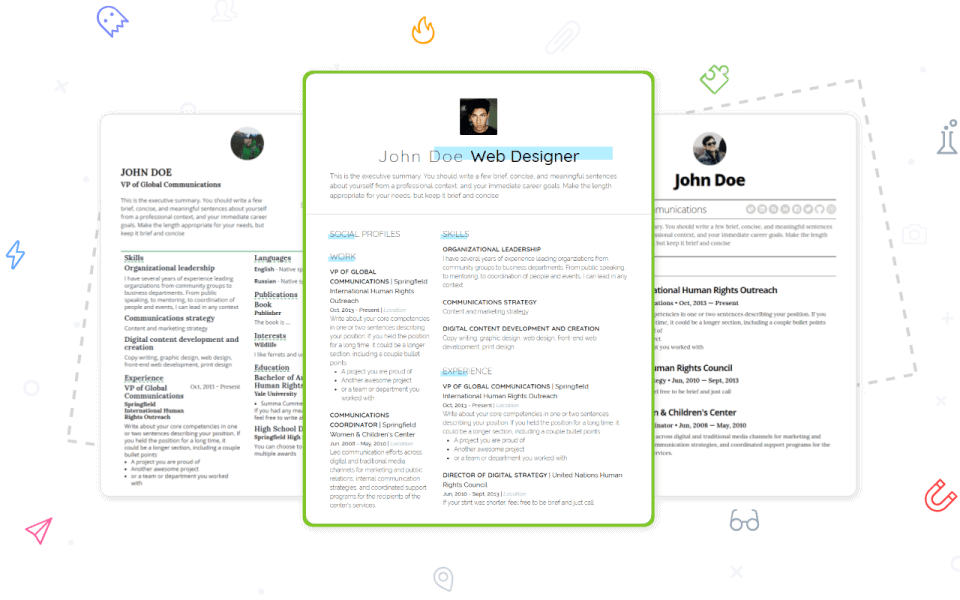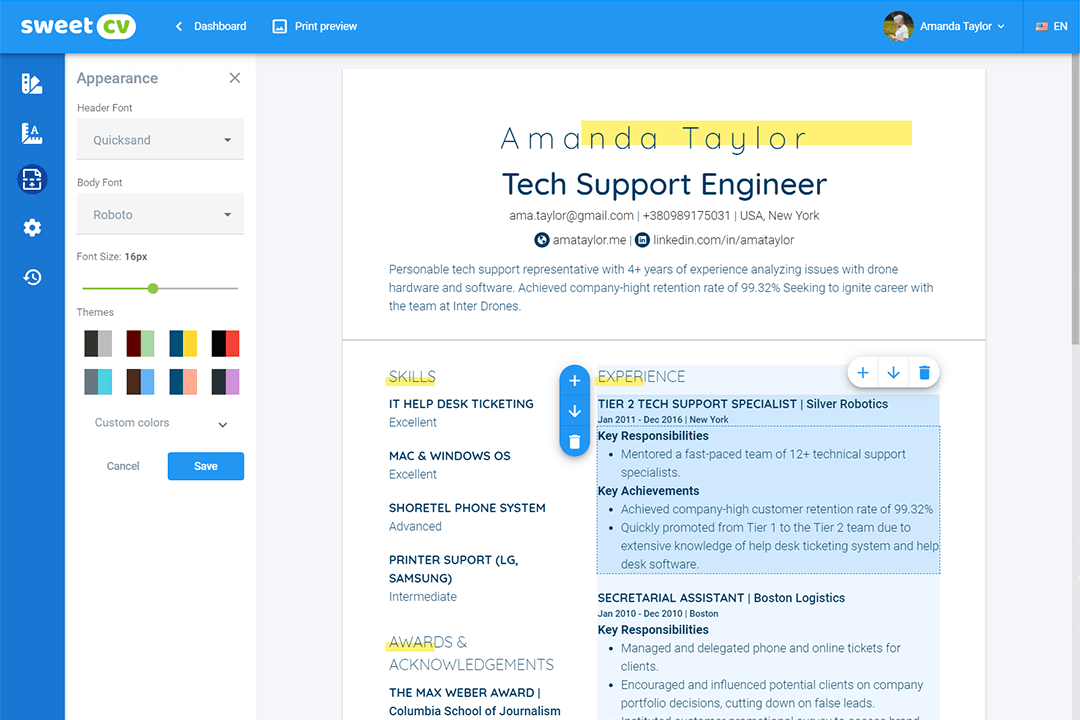 Format Your Resume
Use our powerful resume editor to format your resume with ease. Manage & rearrange sections to show off your expertise the best. Change colors, fonts, and styling details. Preview the final document instantly.
Manage Multiple Resumes
You can enter your personal account, make changes or create a new SweetCV at any time. Customizing your resume to each job has never been easier!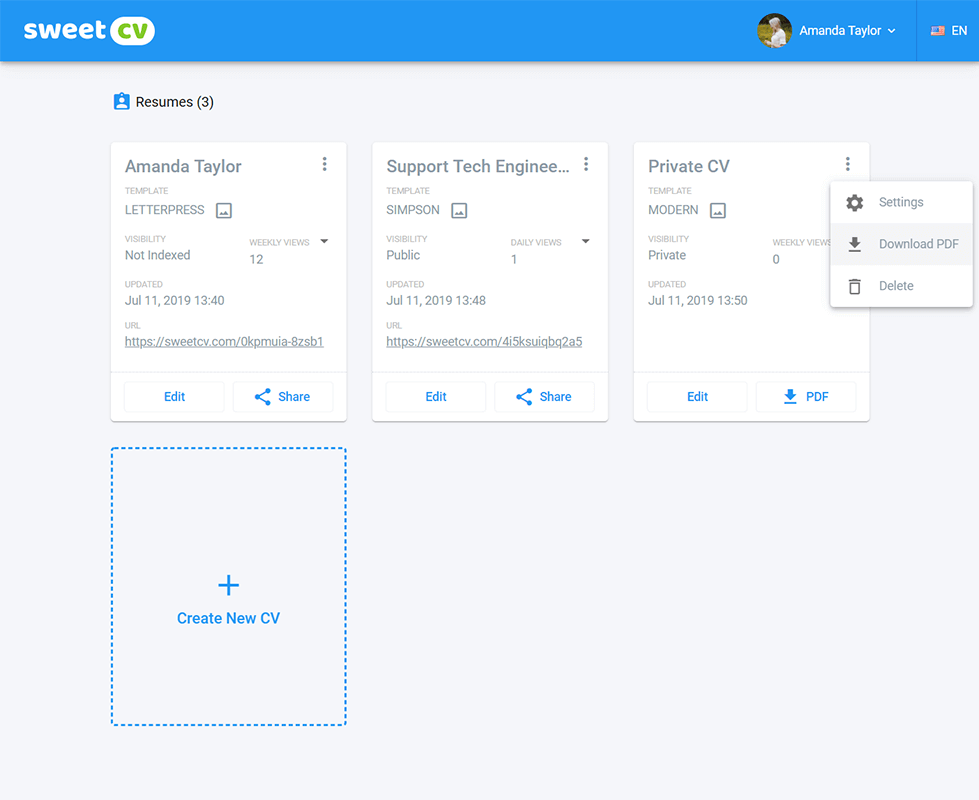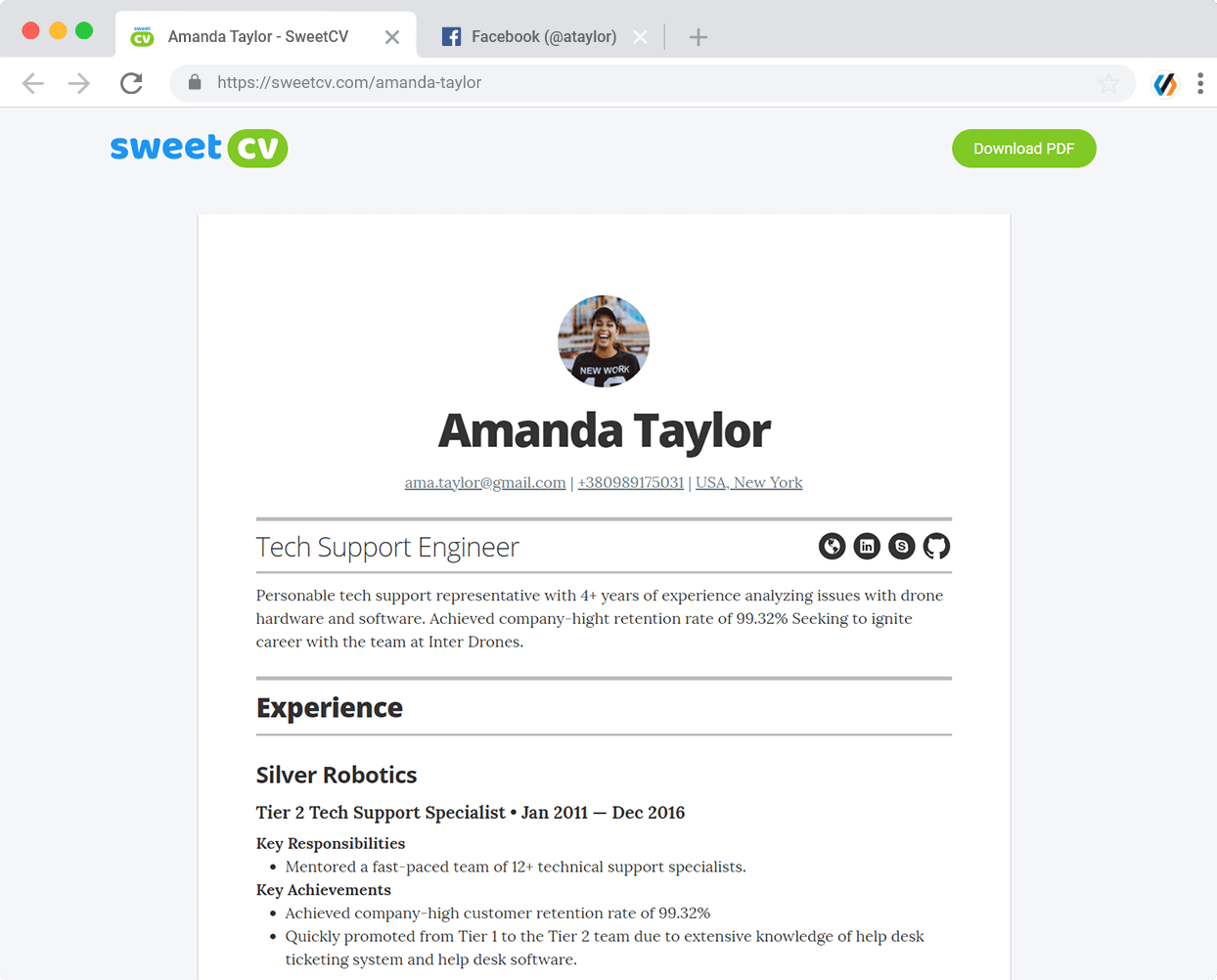 Download and Share
Export your resume as a PDF to apply directly to an employer. Or turn it into your personal web resume in one click. Share your SweetCV with a web link via email or social media.