An introduction to creating a great resume
The supreme résumé writing guide
May 02, 2023 ·

7 min read
Complete Guide
Table of Contents
The value and necessity of a contemporary résumé are recognized by everyone that is looking for a job. A correctly composed professional resume will certainly allow you to get an interview in a large (and also not so) business. Let's find out exactly how to produce a great resume.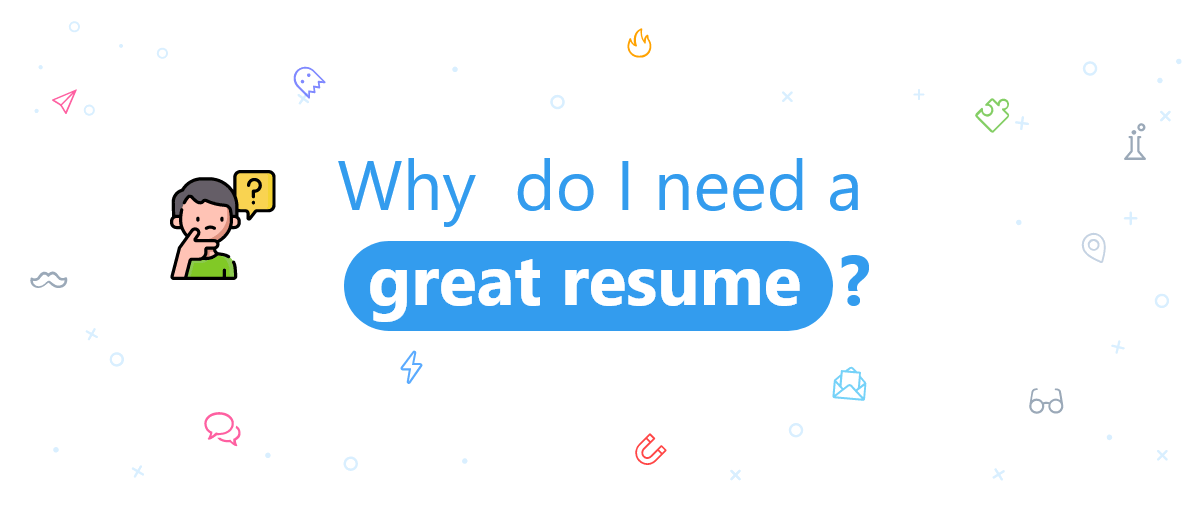 What is a resume and why is it needed
Your resume provides a recap of your experiences, capabilities, skills, as well as accomplishments. It is the very first thing that the HR manager will see when considering an application. Your resume enables you to share your intent when you send an application for a job to your prospective company. It is truly essential to invest time in creating a precise, beautiful, and accurate resume.
Think about the purpose of your resume
Lots of people believe that the purpose of a resume is to get them a job, instantly. This is not entirely the truth. Whether you have a paper version or an electronic variation, your resume is just a way for you to offer your candidacy to possible employers so that they are willing to contact you for an interview. It is your self-promotion, so the first step when writing a resume is to make sure it is relevant, interesting, and eye-catching for the employer.
If your resume is done correctly, you will certainly get an interview. If you are having trouble being taken into consideration for one, there might be something wrong with your resume. Nevertheless, if you have a meeting but not the job, then the problem most likely lies with the manner in which you are conducting on your own in those situations.
Give a snapshot of your career
Your resume offers information about your professional life. This may consist of the positions you have actually held, in addition to a checklist of skills that you have developed throughout your career and education. Nevertheless, remember that your resume is not your bio.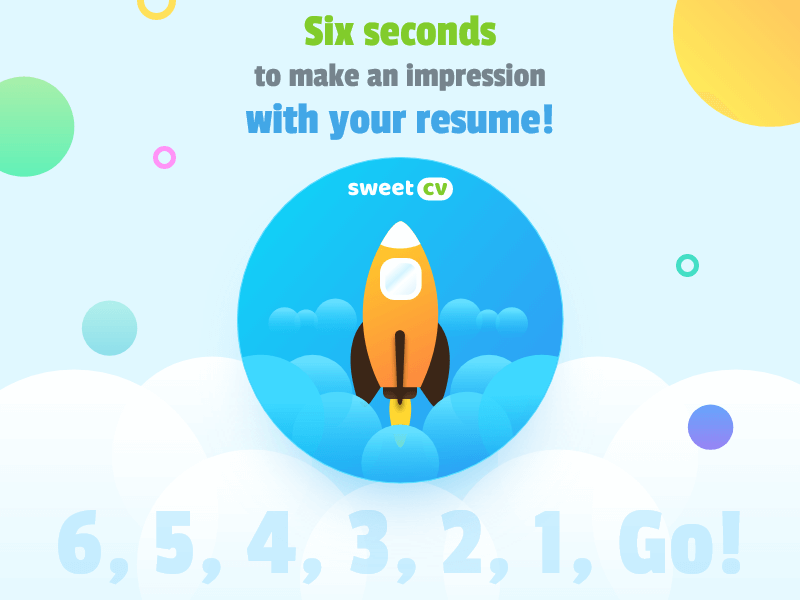 No matter the variety of hours you put into writing your resume, an average recruiter might just glance at it for a couple of secs to evaluate the resume and make a decision whether to grant you an interview. Therefore, an additional purpose of your resume is to present your most essential skills and qualifications to your potential employers in a concise and focused way.
Pro-Tip for writing a perfect resume

It's always a good idea to add a section that outlines your career goals. Make them specific to the company you're applying for! You don't want to be generic and say you want to be a General Manager when that role doesn't actually exist in the company. Including company-specific objectives for yourself proves you're determined to add value and that you've done your research.
Choose a Resume Style
There are several standard types of resumes used to apply for career vacancies. Before you spend time writing all the information about each job you've had, you need to determine what type of resume to choose, as that can affect how you detail, organize and list your expertise, educational activity, competencies, certifications, as well as other qualifications for work.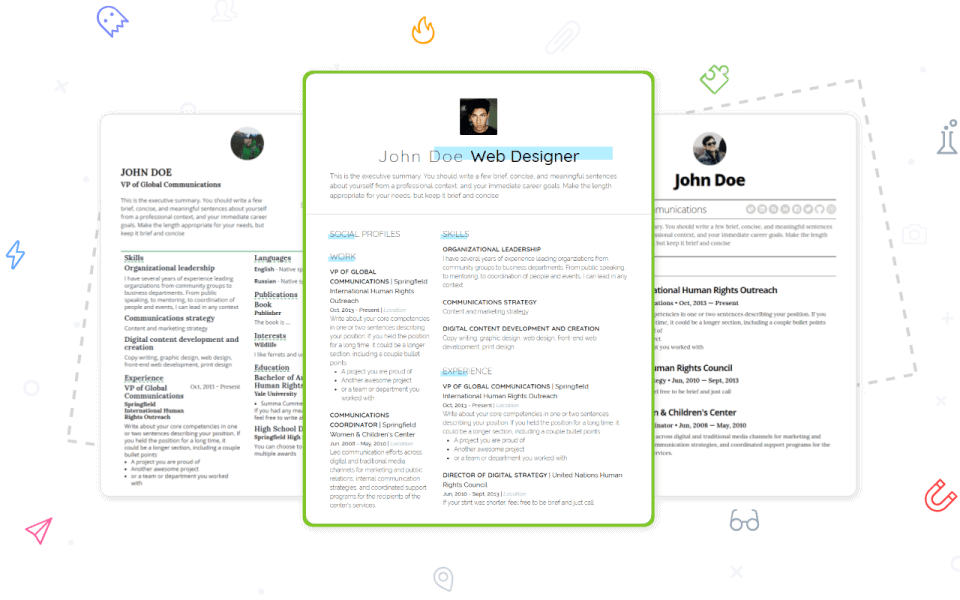 Your options contain:
1. Chronological - The most usual resume type, in which you list your work experience in reverse chronological order, starting with the most to the least recent.
2. Functional - A functional resume concentrates on your skill sets as well as capabilities instead of your work history.
3. Mixed - This kind of resume lists your skills and also experience before your work record.
Which resume design should you use for your job search? That depends on what you're trying to get done.
For example, functional or mixed resumes might be beneficial if you're attempting to draw the reader's interest away from something — specifically, big intervals in your work history or detours into unrelated fields.
Kickoff putting together your resume
As soon as you've picked a resume type, it's time to begin composing your resume. You don't have to start from scratch. Initially, review some examples of great resume styles for your profession. After you choose a professionally designed resume, just clone it and fill in your personal work history.
Regardless of the resume template you choose, aim to tailor your resume to the job you are applying for. While it's flawlessly acceptable to make use of resume templates, which you adjust to fit each job description, it's a bad solution to send out exactly the same resume to multiple openings, even within the same industry.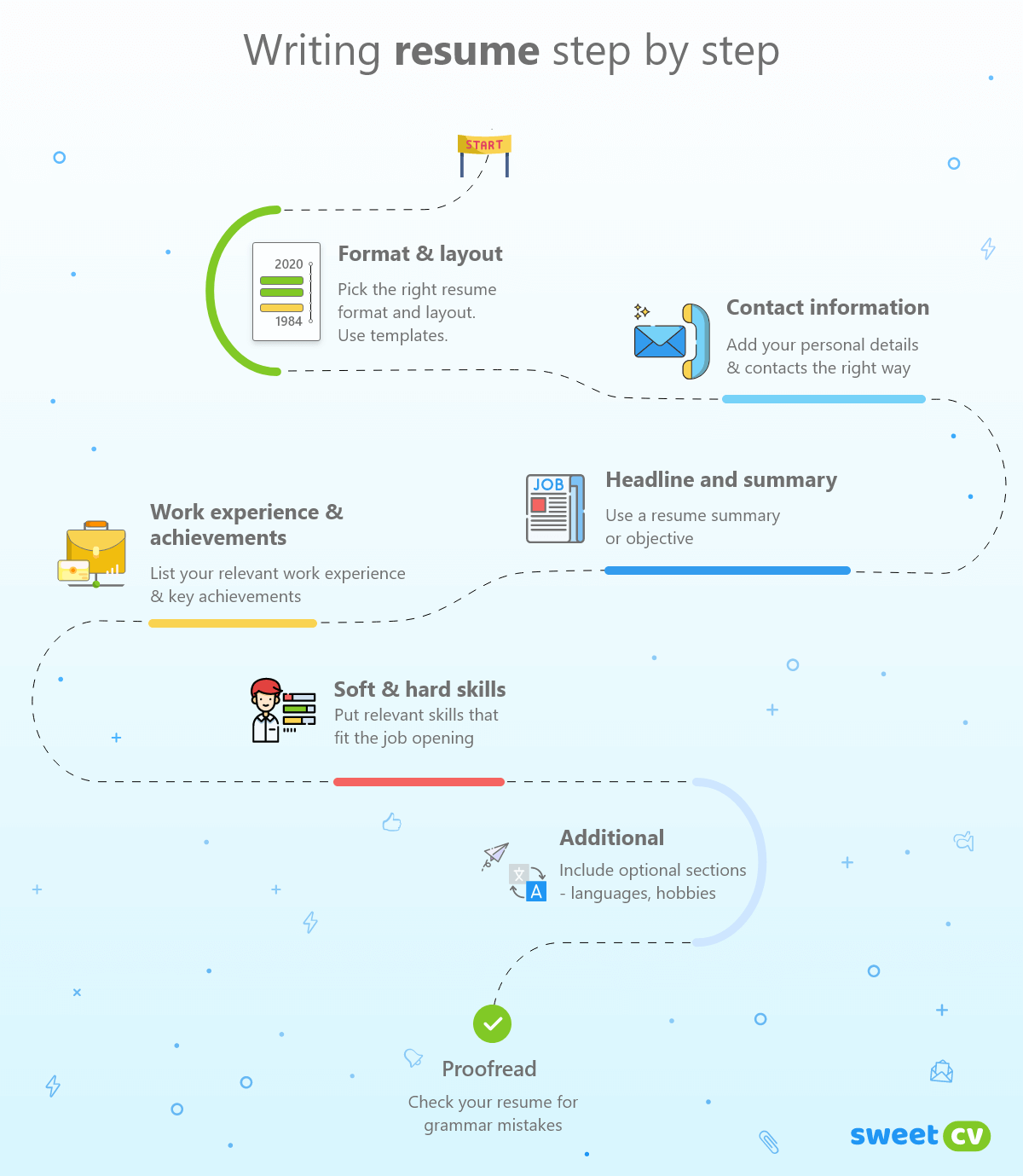 Professional resume writers know that when writing a great resume your goal should be to compose your document with both programs as well as humans in mind. Numerous organizations make use of Applicant Tracking Systems to sort out and also filter job applications, even before recruiting managers possibly have a look at them.
This means that you might have amazing expertise and qualifications in an entire niche of seekers, and a pretty respectable resume besides, however, your info will fall through the cracks if your resume does not contain the appropriate keyword phrases.
Keep in mind, that great keyword phrases will certainly refer not only to your experience but to the job summary in the posting as well.
Concentrate on your accomplishments
When writing the descriptions for the roles you have held, concentrate on what you accomplished in each place rather than what you did. Numerically listing quantifiable fulfillments (boosted sales by 20%, reduced spending by 10%, as an example) will certainly assist your resume stand out.
Make certain to match those good results to the requirements the employer is seeking in the job posting.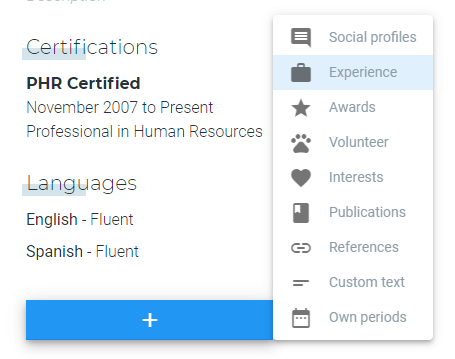 If it's challenging (and it really could be!) to create resume details that grab the attention of the hiring manager, review these tips for the way to make your resume employment history look much better and get you selected for a job interview.
Format your document
Once you have composed and arranged your details according to the type of resume you have picked, make sure to style it according to traditional professional requirements.
You should certainly apply uniform spacing throughout, and also evenly sized margins on all sides when possible. It's normally best to stick to your resume editor's default setups, but sometimes, if you reduce the margins on the left, right, top and bottom, this can really help get even more space to kit out your resume on a single page.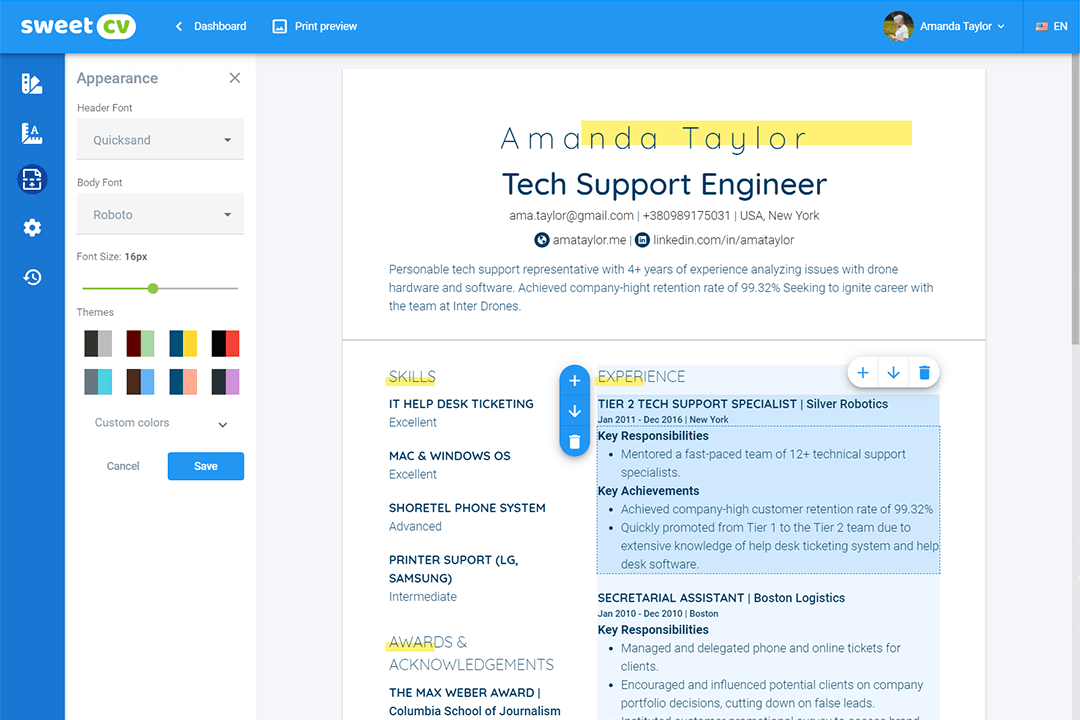 Even if you plan to send copies in digital form only, print the document. So you will see that all the text fits on one page and that it's easy to read. To avoid formatting problems, send your finished CV in PDF format. Nowadays the online resume format is also very popular since you can easily send it as a web link and anybody can view it directly in the browser.
Carefully proofread your resume
You only have one opportunity to make a first impression, so shortly after composing and revising your resume, don't neglect the last action: cautious proofreading. Typos and punctuation flaws on your resume can quickly weaken your chances of getting the job.
The best way to proofread your resume is to use a printed copy rather than rely on a monitor. Using a colored pen as a pointer, read words one by one. While not as slow-moving as it seems, this technique offers a much more thoughtful approach to reading. Use your pen to easily highlight any changes and fix them later in your resume editor.
Ask a close friend, family or mentor to correct your resume as a favor. One more person will be a lot more objective in examining whether your resume makes good sense.
Use the power of online tools and resources
Resume writing process might be a quite challenging process as you might've already noticed. But keep your head up, it's the 21 st century, after all. There are lots of online services around where you can find plenty of modern resume templates and examples.
If you feel like trying SweetCV resume builder check out these clean and elegant resume samples and explore new ideas for your stunning CV.
Have fun mastering your outstanding resumes and good luck with your new jobs!